Adobe Rose Theater
Santa Fe, NM
Sebastiani Theater
Santa Rosa, CA
Coachella Valley Rep
Palm Springs, CA
Comedy and Magic Club
Hermosa Beach, CA
Peacock Theater
Dallas, TX

Laguna Playhouse
Laguna Beach, CA
North Coast Repertory
Solana Beach, CA

Torrance Cultural Arts Center
Torrance, CA
Chicago Magic Lounge
Chicago, IL
The Colony Theater
Burbank, CA
Sierra Madre Playhouse
Sierra Madre, CA


Magic Castle
Hollywood, CA
Hales Paladium
Seattle, WA
GTC Theater
Burbank, CA
Curtis Theater
Brea, Ca
Plaza Playhouse Theater
Carpenteria, CA

More than a theater show • More than a magic show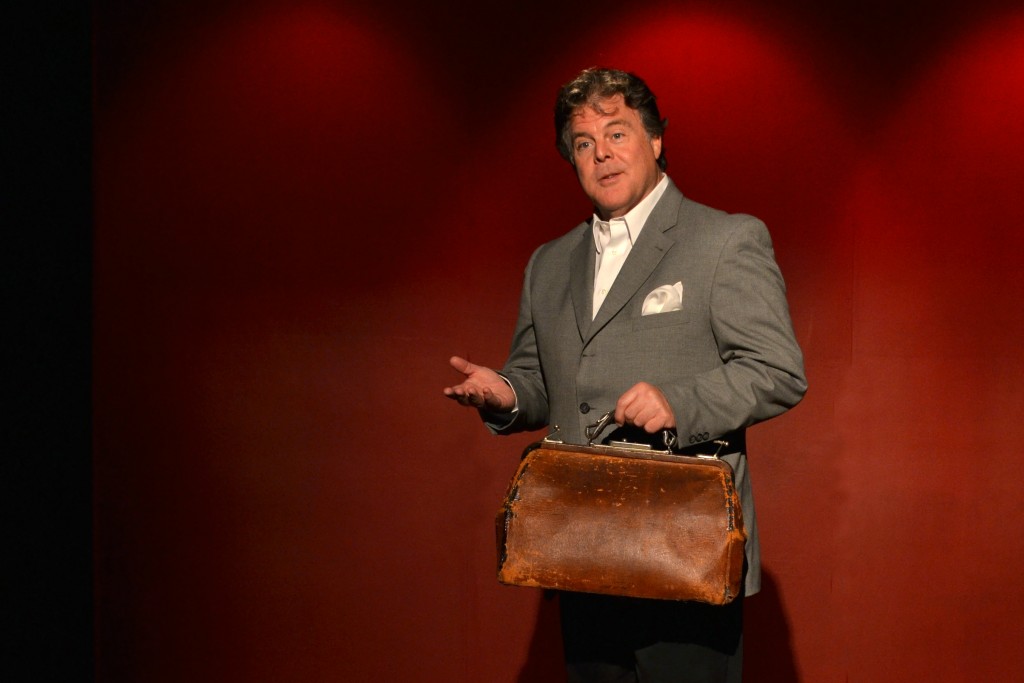 CarneyMagic is a theatre show about mentors, secrets, and the beauty of a perfect illusion.
It blends mind-blowing sleight of hand with intelligence, taste, and wit, into a unique evening of pure entertainment.
This is definitely NOT your typical "magic show". Carney's approach is smart, engaging, and often hilarious.
Pin-balling between jaunty comedic riffs and astonishing sleight of hand,
Carney will have you reeling with his hilarious audience participation segments,
as well as his embodiment of multiple characters.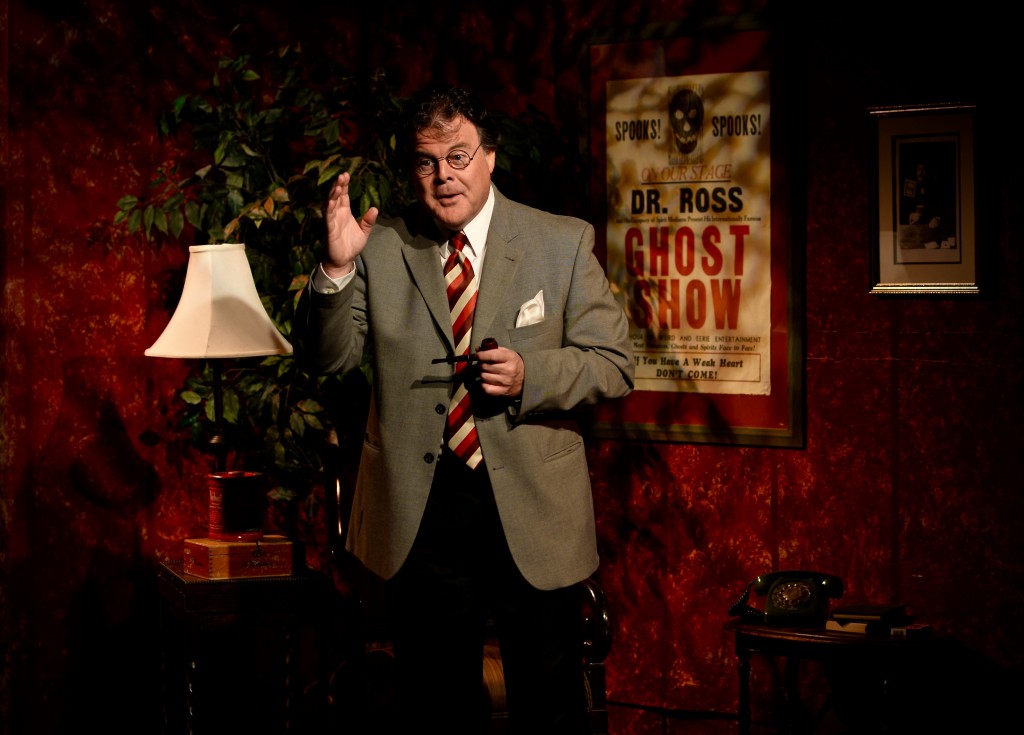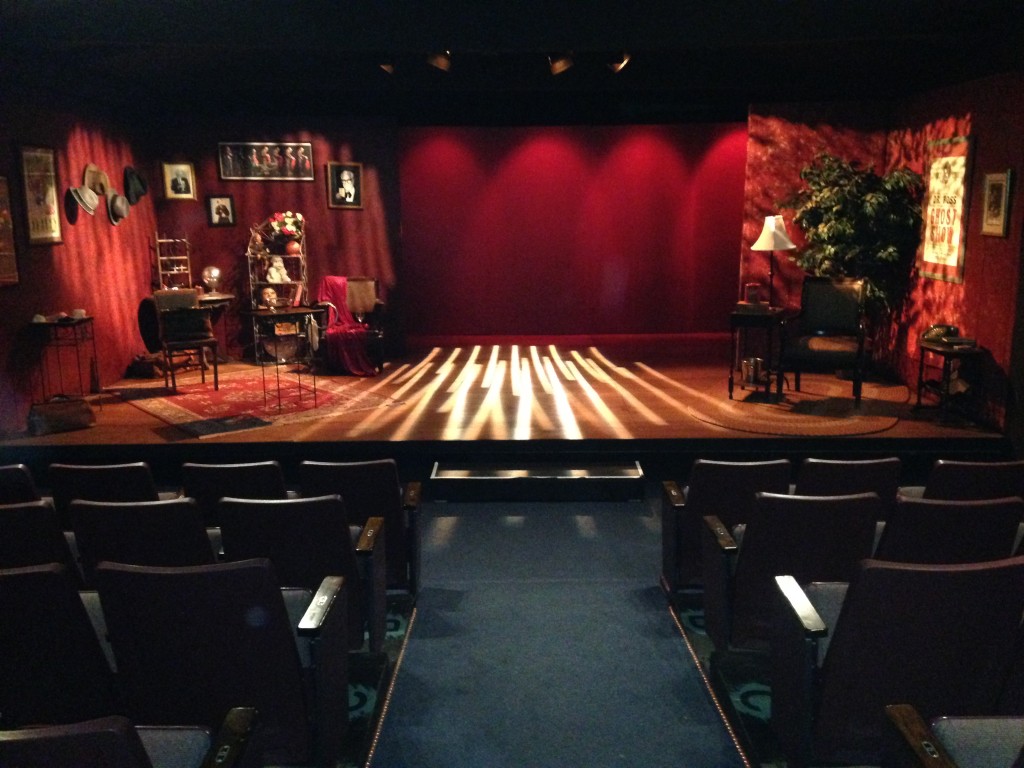 Regarded by his peers as one of the top sleight of hand performers in the world, Carney has won more awards from Hollywood's Magic Castle than anyone in their history, as well as the Academy of Magical Arts prestigious Masters Performing Fellowship.
Unique .. Funny … Amazing … Theatrical
You won't see any big boxes, tigers, dancing girls, or lasers.
Just a quirky, likable guy, cracking-wise and doing some pretty amazing things
… and all the while, you'll be laughing yourself silly.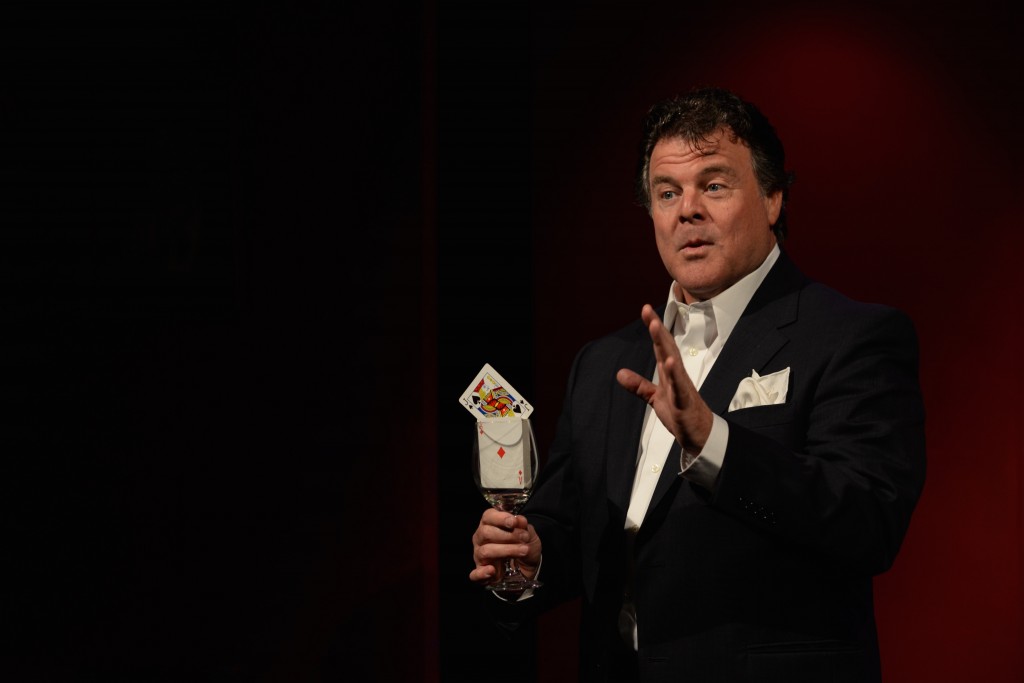 CarneyMagic is a show that will amaze you, 
as it charms and delights.
ADULT SMART • FAMILY FRIENDLY
CarneyMagic is not a kiddie show!
Best for ages 8 and older.
Media
"High Energy … Combines magic tightly and inventively with his comedy"
VARIETY
Knocking em' dead … Personable and funny … Got you laughing as much as mystified"
DRAMALOGUE
"… smart, engaging, and hilarious … Carney has the knack and charisma to delight us in a spectacle we all crave … amazing surprises in store throughout every moment of the show. "
THE TOLUCAN TIMES
 Artistic Director Reviews
… the commercial appeal exceeded our expectations, and we sold the theater to capacity.
The reception was overwhelmingly enthusiastic, and John received a well-deserved standing ovation. 
John's thoughtful script, his embodiment of several characters, his theatrical flair,
and his amazing sleight of hand filled the stage, and brought forth a tremendous response from our patrons.
Barbara Beckley
Artistic Director
The Colony Theatre Company
I wholeheartedly recommend CarneyMagic … Carney's engagement here was successful on many levels,
and I was proud to present it … an intellectually robust theatrical performance.
KPC rarely books magic shows for their own sake, but the sophistication and aesthetics of Carney's show sets it apart. 
Daniel Mayer
Executive Director
Kirkland Performance Center
CarneyMagic was delightful and so is John! We had such a wonderful response to his short run that we've already booked him for a longer one. His abilities as a sleight-of-hand magician are mind-boggling, but what made the show so wonderful was his engaging presence, wicked sense of humor, and the warm and touching story that he weaves through the show.  His interplay with the audience volunteers was hysterical and thoroughly respectful. I'm still shaking my head at a couple of his illusions!
Christian Lebano
Artistic Director
Sierra Madre Playhouse
I found John Carney's performance a breath of fresh air. CarneyMagic isn't your typical "magic show"… it's a theatrical experience. Part stage play, part comedy show, and a heavy dose of audience amazement. Audience feedback was incredibly positive. John is a gracious performer with a definite command of his craft and his audience. I'd be happy to sing his praises to anyone who reaches out
Christian Wolf
Executive and Artistic Director
Torrance Cultural Arts Center
It was our great pleasure to have CarneyMagic here for two nights. Both performances sold out and the audiences were enthusiastically entertained by the magic and the comedy. We look forward to a return engagement.
David Ellenstein
Artistic Director
North Coast Repertory Theatre
Carney's one man show with comedy and magic was AMAZING! Our audience was delighted by his talent and skill. It drew our tried and true followers and first timers as well. Highly recommended! 
Ron Celona
Artistic Director
Coachella Valley Repertory
CarneyMagic is a thoughtful play that takes you on an incredible journey, illuminated by storytelling, humor, and magic … truly an unexpected delight! 
The show appealed to a wide audience, with all the positive word of mouth selling out our last two shows. We're already talking about a return run!
Maureen McKenna
Artistic Director
Adobe Rose Theater – Santa Fe
Check back for future shows … or for real time updates
John Carney/CarneyMagic
Contact us with inquires for your Theater or Fundraiser